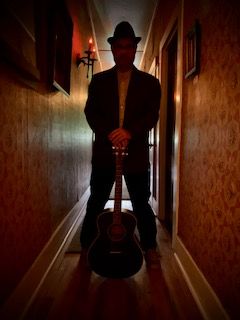 About
Lucas' musical career began as a substitute teacher's panicked attempt to appease a classroom full of unruly kindergarteners, "a wise friend told me to pick up the guitar, figure out some chords and learn some kids songs (fast!)." He quickly discovered a bourgeoning career as an early childhood educator and his first loyal audience. After years of bringing music into the lives of students in NYC public schools, it was inevitable for Lucas to seek a musical life outside of the classroom as well. 
With a sound steeped in the traditions of Americana, Lucas' songs draw on a biracial Philly boy's urban sensibilities.  Word craft and poetic imagery run rampant through his lyrical universe, with an arc that bends towards social justice, lending weight and depth to his storytelling. 
More than three decades later, Brooklyn based singer-songwriter and multi-instrumentalist Lucas Maehara performs, records and writes as a solo artist, with his upstate NY posse, The Lucas Maehara Band and with his Brooklyn troupe, the Melodic Miners.  A regular performer at venues in and around NYC, Lucas is excited to be working on new music to be released in the near future.
Reviews
"Gritty, relevant, street-smart performer. Lucas digs deep. His spirited songs pack a wallop, backed by his baritone guitar, banjo and soulful harmonica playing."  - Elizabeth Rose, Musician/songwriter/Educator/Author, Sullivan County Songwriters Circle Blog  
"A masterful storyteller with toe-tapping rhythms that delight listeners. Reminiscent of Bob Dylan bootlegs and early Tom Waits, his moody grooves and soulful sound resonates through his gritty, warm and unforgettable voice." - River Reporter (Narrowsburg, NY)  
"A vivid storyteller, a beautiful guitarist with a voice that grabs you and stays with you in your sleep. He writes and plays about the big stuff. He is deeply sincere. You leave his show enlightened and entranced, and with a sadness that you have on the last page of your favorite novel." - Ruth Gerson Recording Artist Award Winning Songwriter/Vocal Coach  
"Whatever your political persuasion this is songwriting at its best. And whatever your political position, we (99.99% of the people on this list) are all immigrants or children of immigrants who longed for freedom. Thanks Lucas for sharing it." – Barry Adleman, Music For Humanity Roundup   
"Real honest music is what Lucas [Maehara] Rotman offers to music fans who enjoy great indie music. [Maehara] Rotman sings with a certain level of passion and heart that makes his music a sure win." – Isaac Davis, MBA, Junior Cave's Online Magazine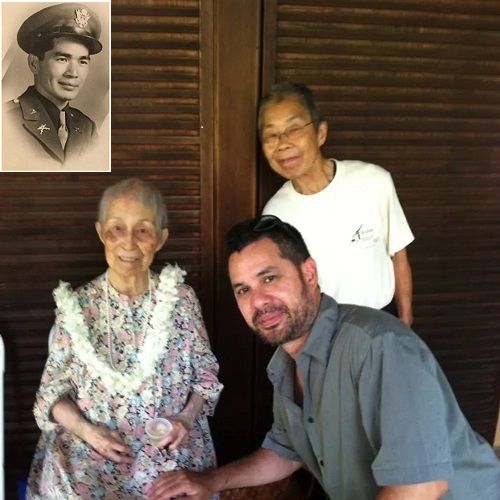 Dear Miki: An All-American Family Saga
Listen to my interview on the Janus Adams show/podcast. Janus is an Emmy Award-winning journalist, historian, entrepreneur, and bestselling author. We discussed my family history and its broader context around race and social justice in the U.S. I shared letters written from my grandfather, a Japanese American soldier who served in the 442nd brigade in WWII, to my mom who was a toddler at the time. Interspersed will be some of my original songs.
Lucas' music featured on WJFF's Now and Then with Kathy Geary
Lucas Maehara